The law offices of Alexander, Degance, & Barnett (ADB) project is an ideal example of Scherer Construction's
unique abilities to serve our clients and our commitment to help make every project a success

. By utilizing our in-house design services and fast-tracking the project, we were able to meet otherwise insurmountable goals.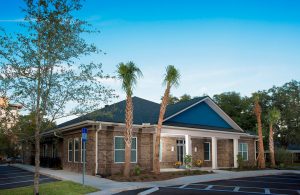 In April 2014, we were recommended to bid a new law office by a lending institution. After reviewing the details of the project, we agreed. When the plans came out from the architect, we worked diligently to find the right subcontractor partners for the project, and to make sure our submission was as competitive as possible. Of the three bidders, we were one of only two to submit a bid. Our proposal was nearly identical to the other bidder, at roughly $2,500,000. Unfortunately, we were informed soon after that the owners had only budgeted $1,000,000. They were devastated by the results, and quickly stopped forward progress on the project.
Frustrated at the overall experience, the owners had some tough decisions ahead. The challenges included an ideal property that they owned but would be difficult to put back into the market and a current expensive lease that would expire in 2015 and would be untenable to extend on a short term basis. In addition, reducing the size of the building would limit their future growth. As the partners of the law firm regrouped to decide what to do, Scherer Construction stayed in touch with them to determine possible next steps.
With the law office gaining more work, reviewing the options was spread out nearly the rest of the year. During this time, we provided feedback on different options so that they could decide which route was best. By January 2015, we knew they were almost out of time. We met with the owners and informed them that with demolition, design, permitting, and construction time, they had to act immediately to be in their new building by their current lease end date of October 2015. Even this would be difficult to obtain. The partners agreed: if we could meet their programming needs, have them moved in by October, and build the project for less than $1,000,000 they would partner with us on the project.
The Scherer team sprang into action. All available resources, including our architects and project management staff, were put into solving their problem. In one week, we met again. In this meeting, we provided a floor plan whose footprint matched their current site plan, elevations of the building, samples of materials and windows, and an attainable schedule that met their needs.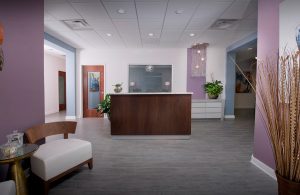 While the proposed project was nowhere near as aesthetically reaching as the two-story original design, it still matched the curb appeal of the neighboring structures and blended well with the area. Gone was the glass curtain wall and steel structure, replaced by a more economic wood frame. The design did its intended purpose however. The new building had 22 work stations, down only 4 from the original 26. It included 4 partner-sized offices, an oversized conference room, several smaller meeting rooms, a copy document room, bathrooms with a shower, and a large kitchen/break room. All of this for less than $900,000. The extra money saved would allow the firm to hire an interior decorator and spend more on finishing touches to give the space the "wow" factor that was desired.
The contract was signed nearly immediately. While our architects finished the design, we fast tracked the project by beginning demolition and foundation work. Within 48 hours of approval, we had demolition crews on site to begin removal of the existing structure. Even with some bureaucratic delays and working through the rainy season, we delivered the project 1-week early and with no additional costs.
"Scherer
helped us turn our dream of designing and owning our own law firm building into a reality

," said Michelle Barnett, Partner at ADB. "The entire Scherer team was great to work with during the construction."
The end product is something that both Scherer Construction and ADB Legal can be proud to showcase. In addition, it is a wonderful example of what can be achieved by utilizing a complete in-house design/build solution.