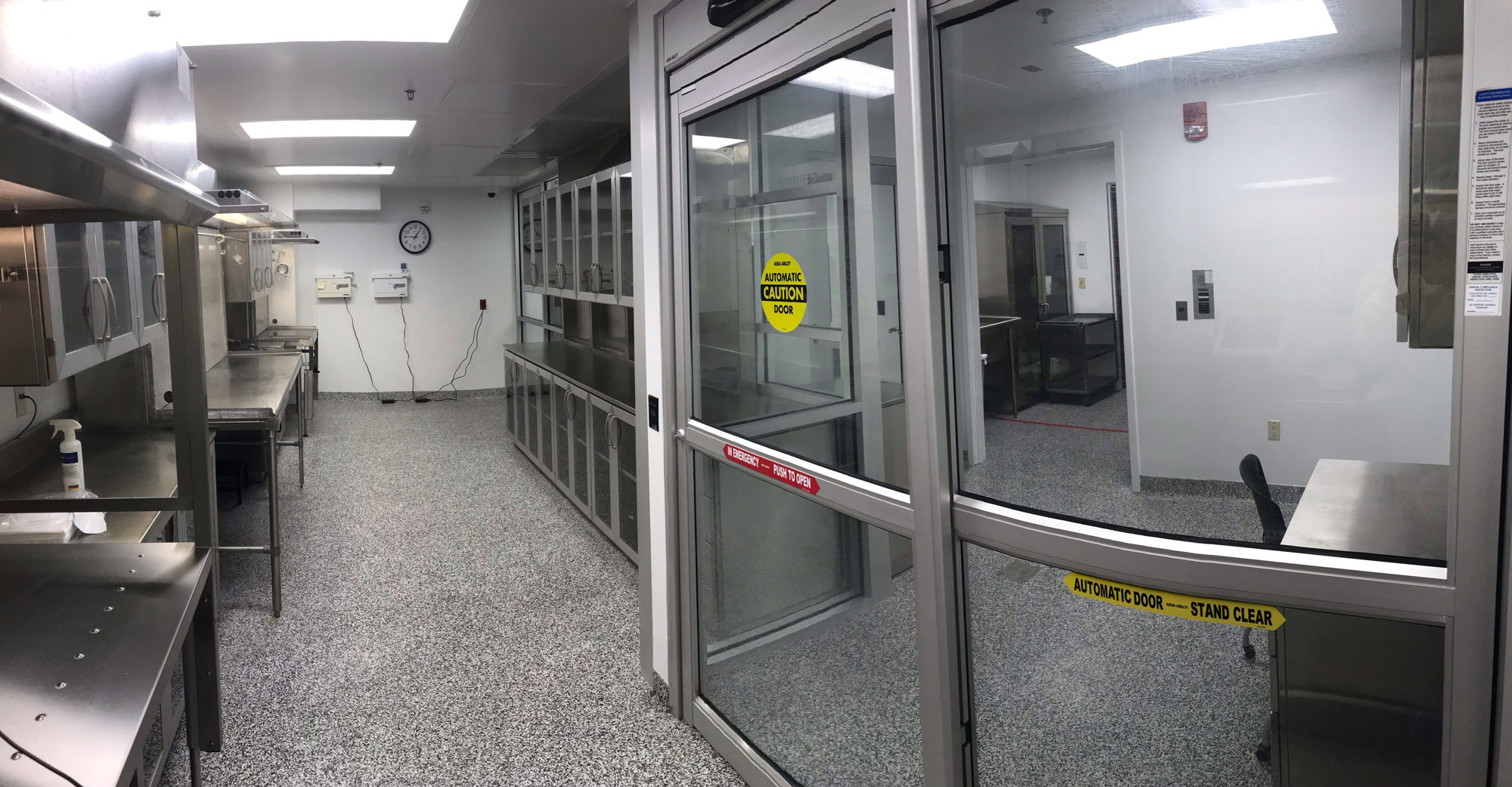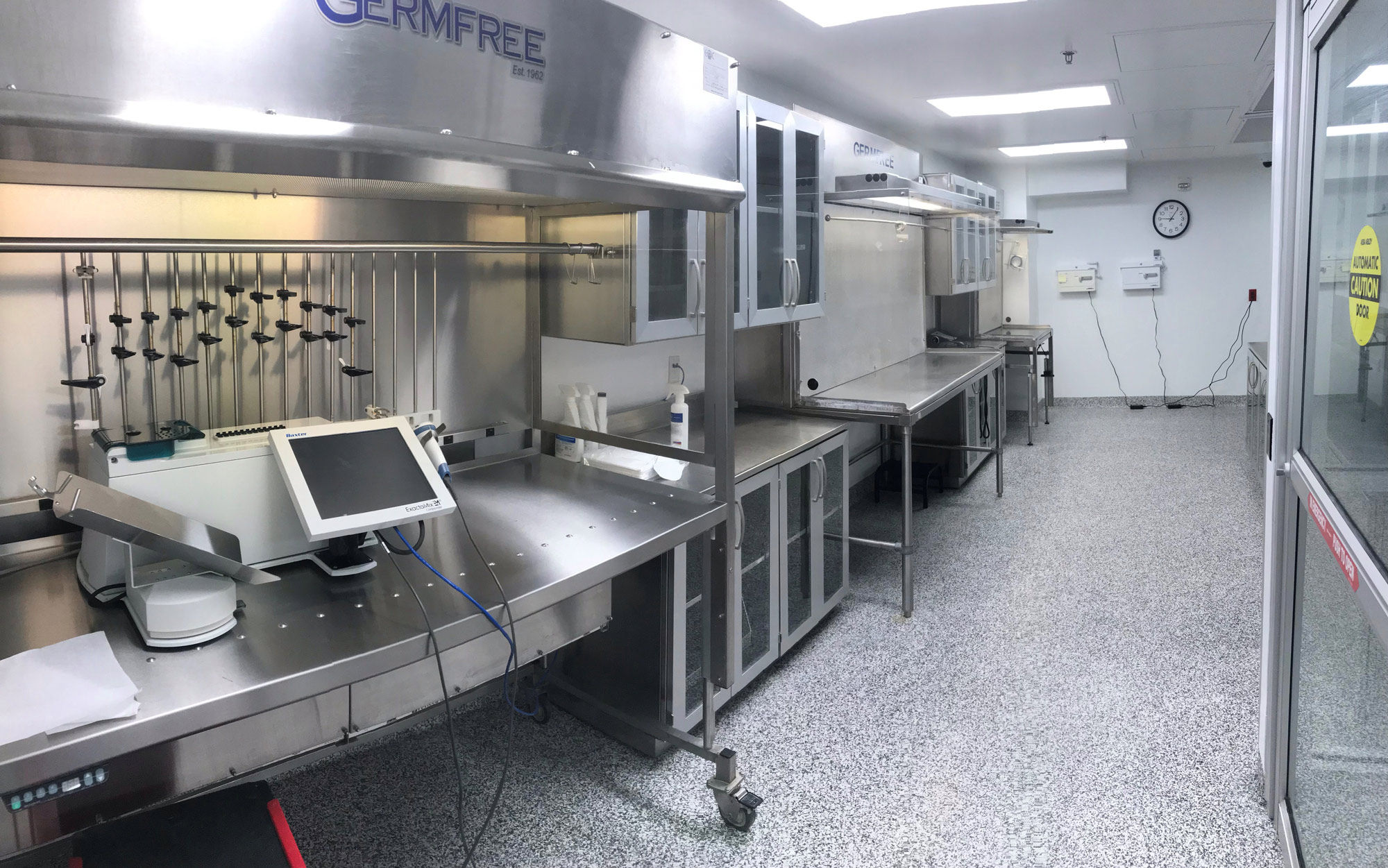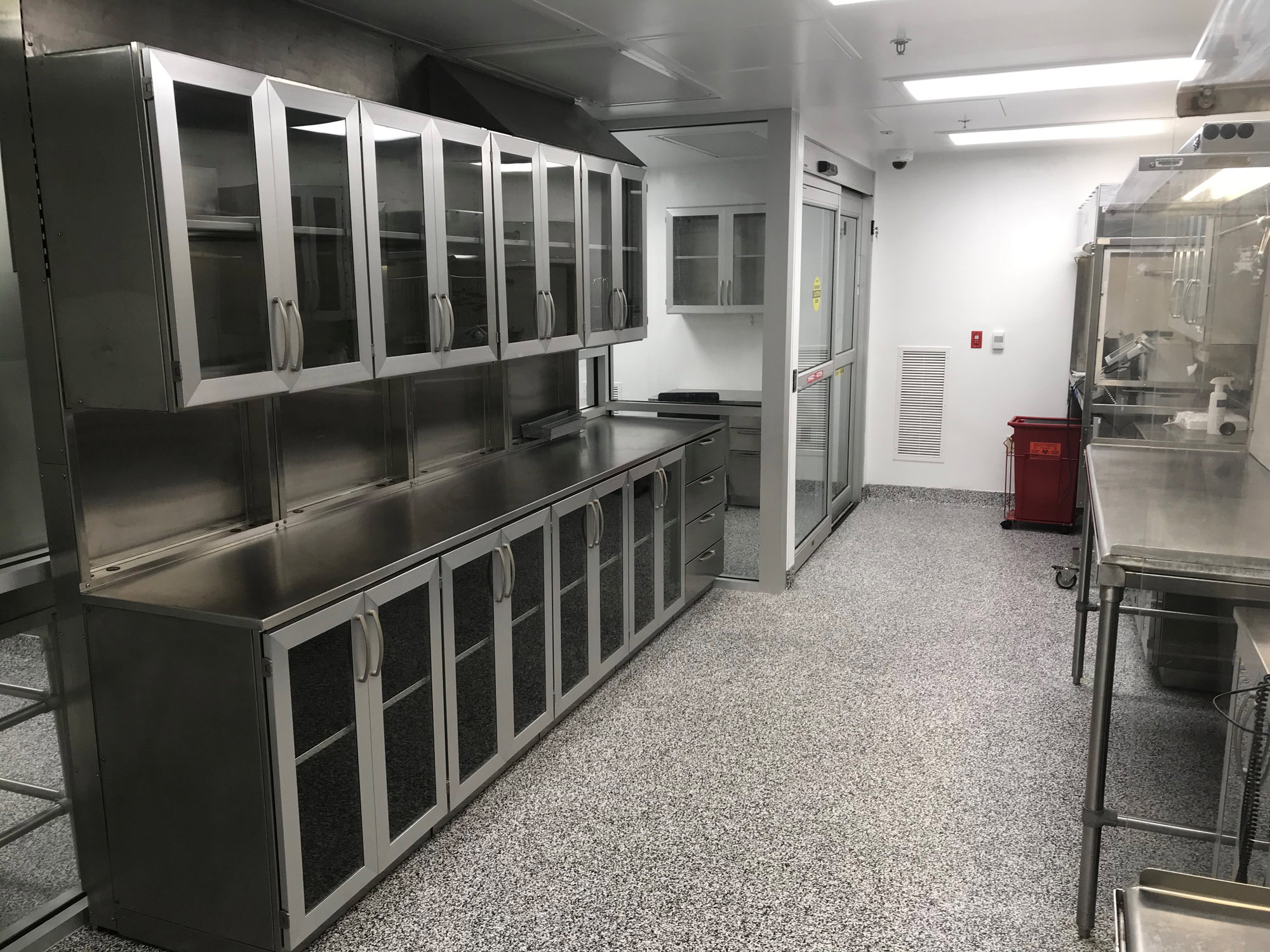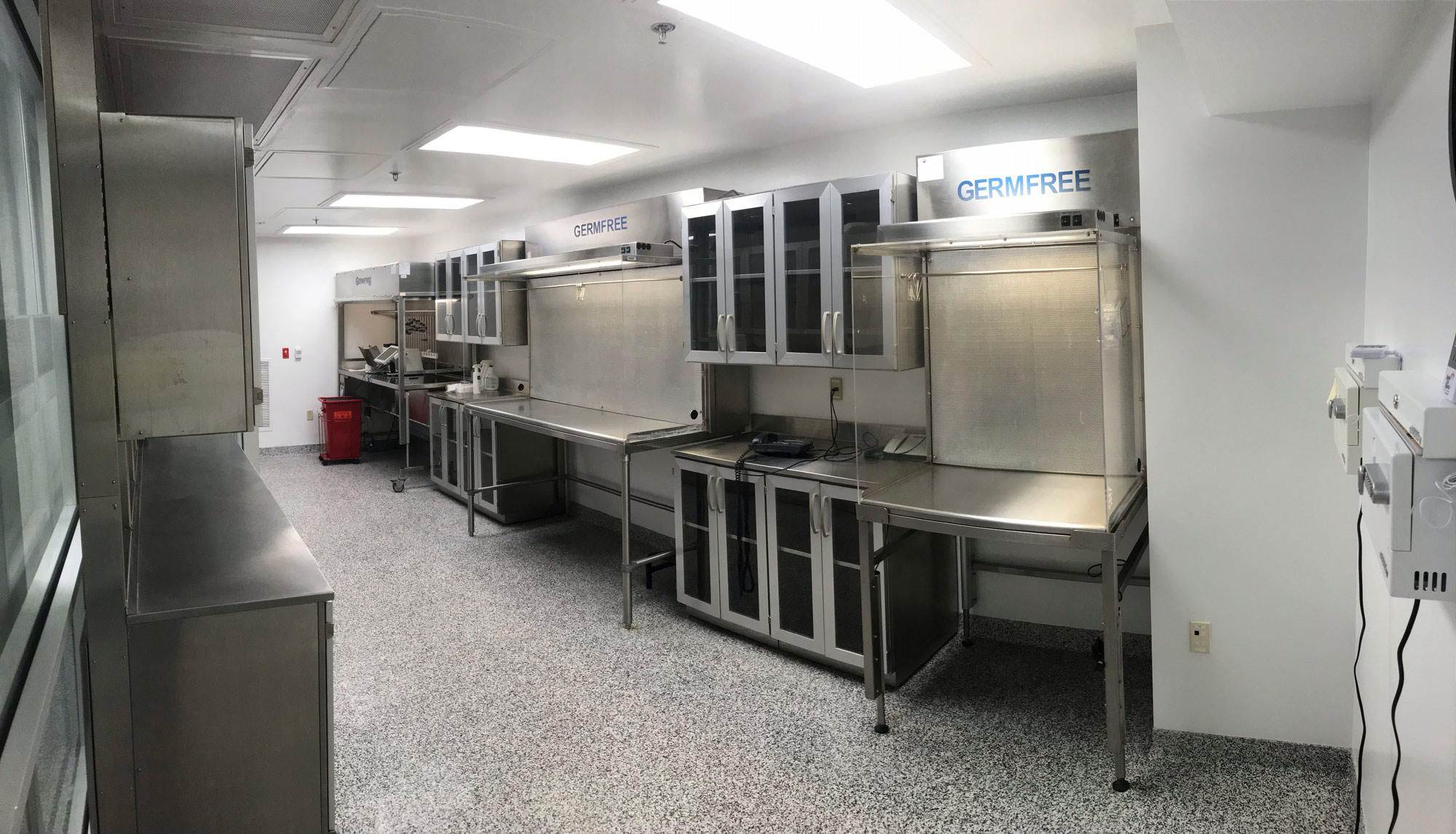 STATUS
Completed
Location
Gainesville, FL
Duration
Phase 1 – 3  months
Phase 2 – 4 months
Completion Date
Phase 1 – November 2019
Phase 2 – April 2020
Size
Phase 1 – 2,000 SF
Phase 2 – 1,400 SF
Phase 1 consisted of the interior demolition of existing office spaces to create an open receiving and breakdown area, the
construction of a new 1 hour fire rated wall, creation of a new vestibule, and the rerouting of ductwork through an extremely
sensitive tissue processing area. Phase 2 was the construction of a cleanroom inside of the pharmacy. Due to the sensitive
nature of the materials stored in the pharmacy, round the clock security guards were in place to ensure safety. Another
component of this phase of the project involved updating the ductwork and exhaust system for both the hazardous and
non-hazardous compounding areas- this is where chemotherapy and radiation drugs are created, so precision and safety
was paramount.