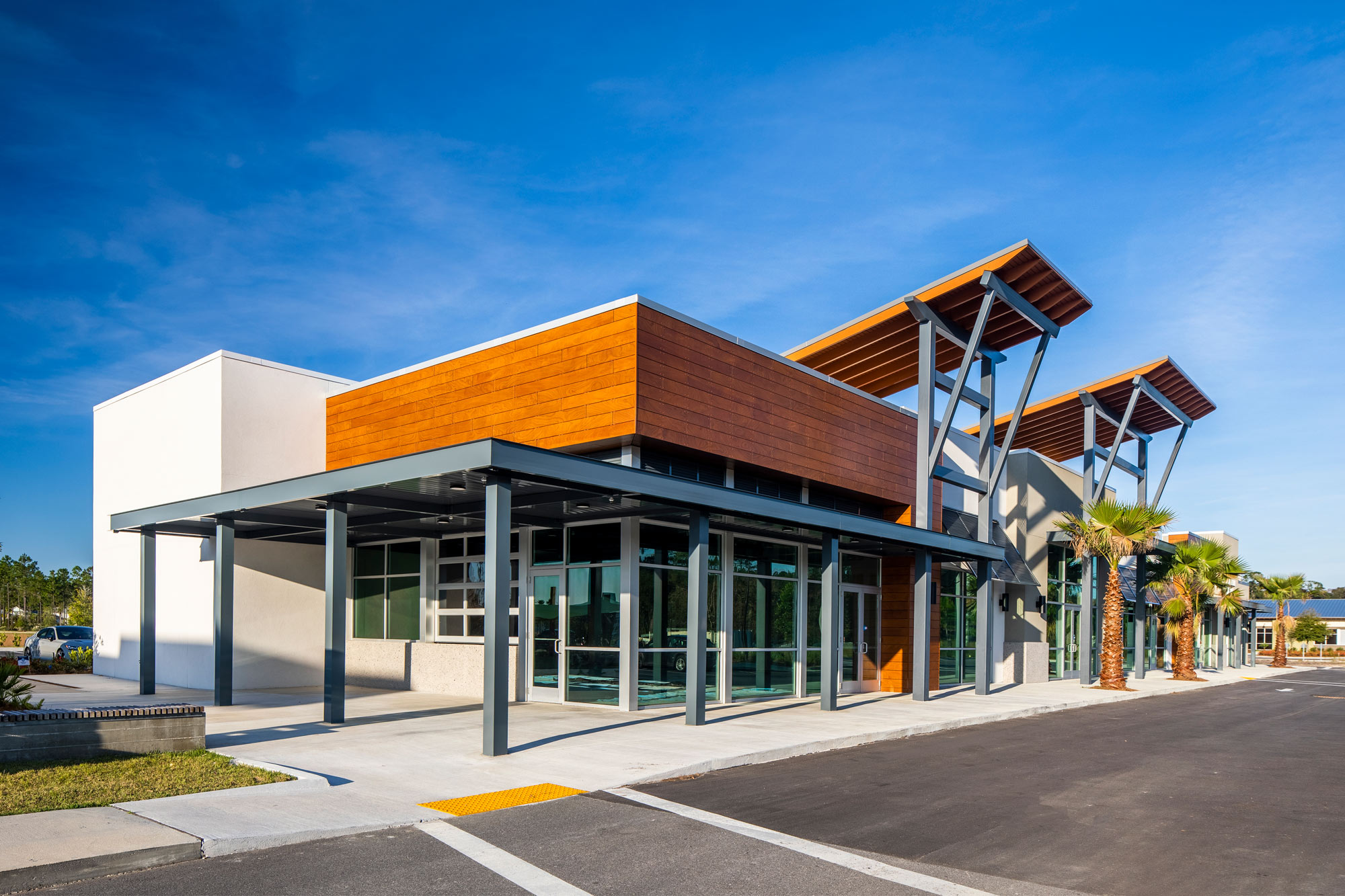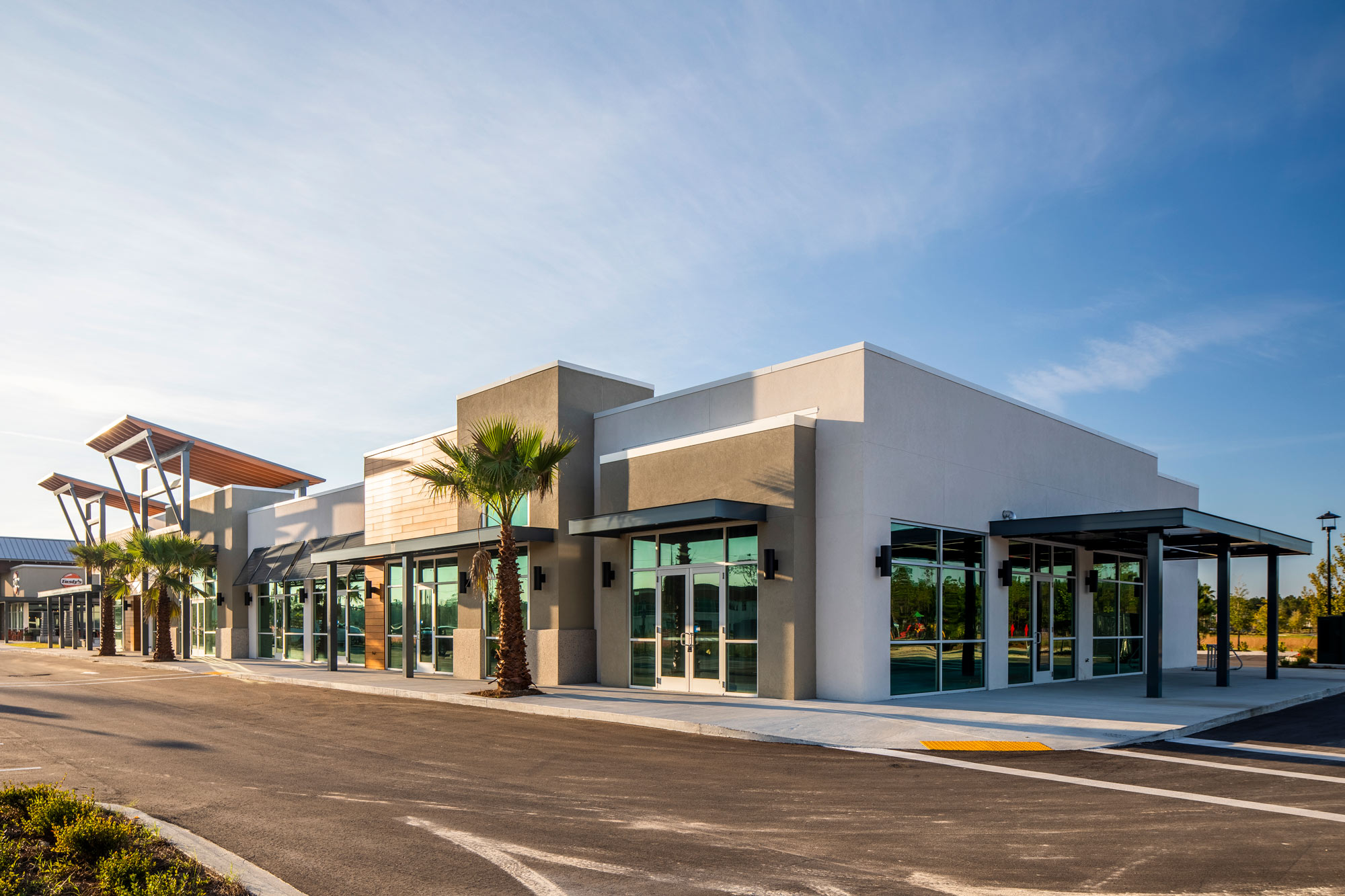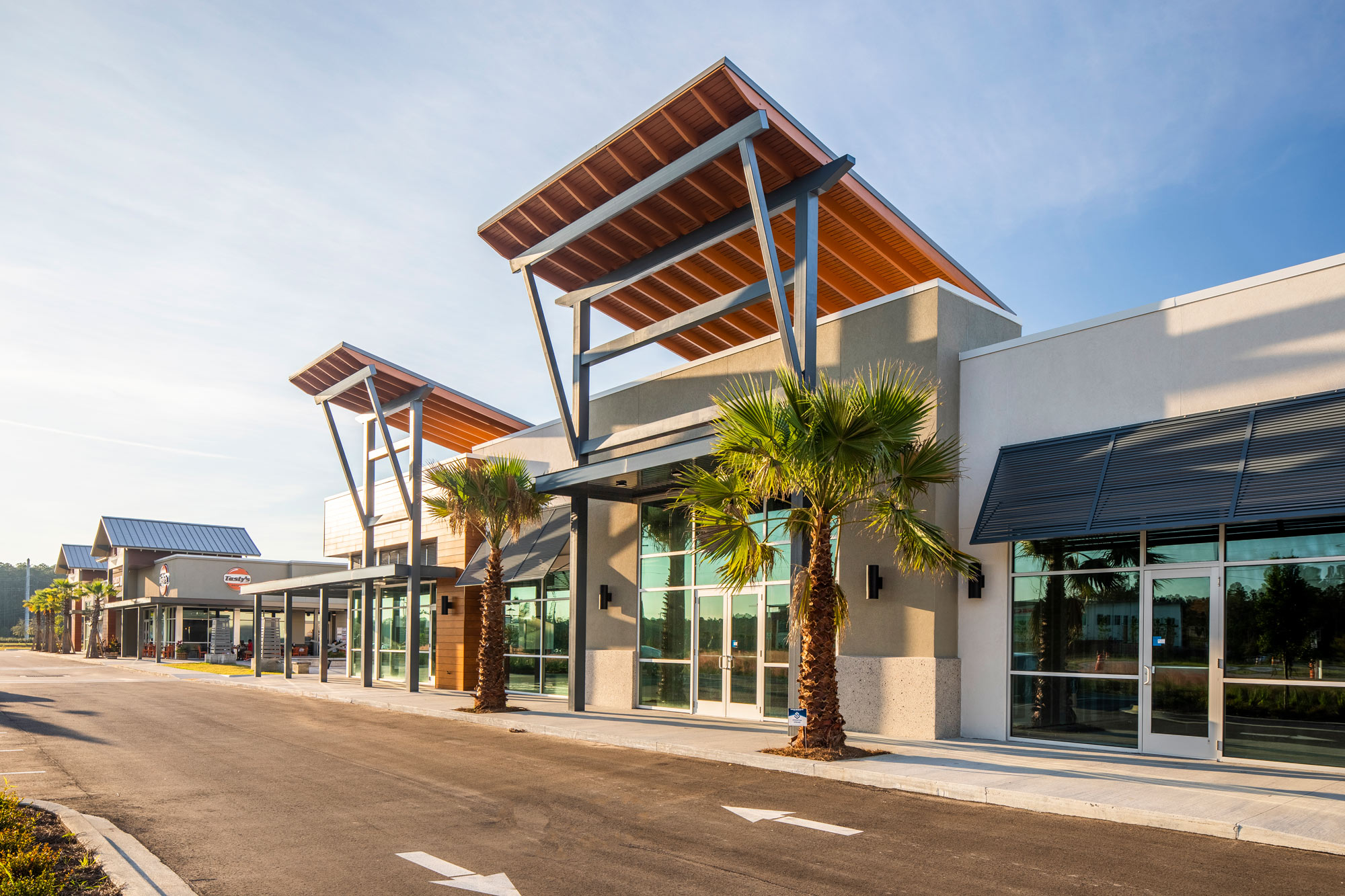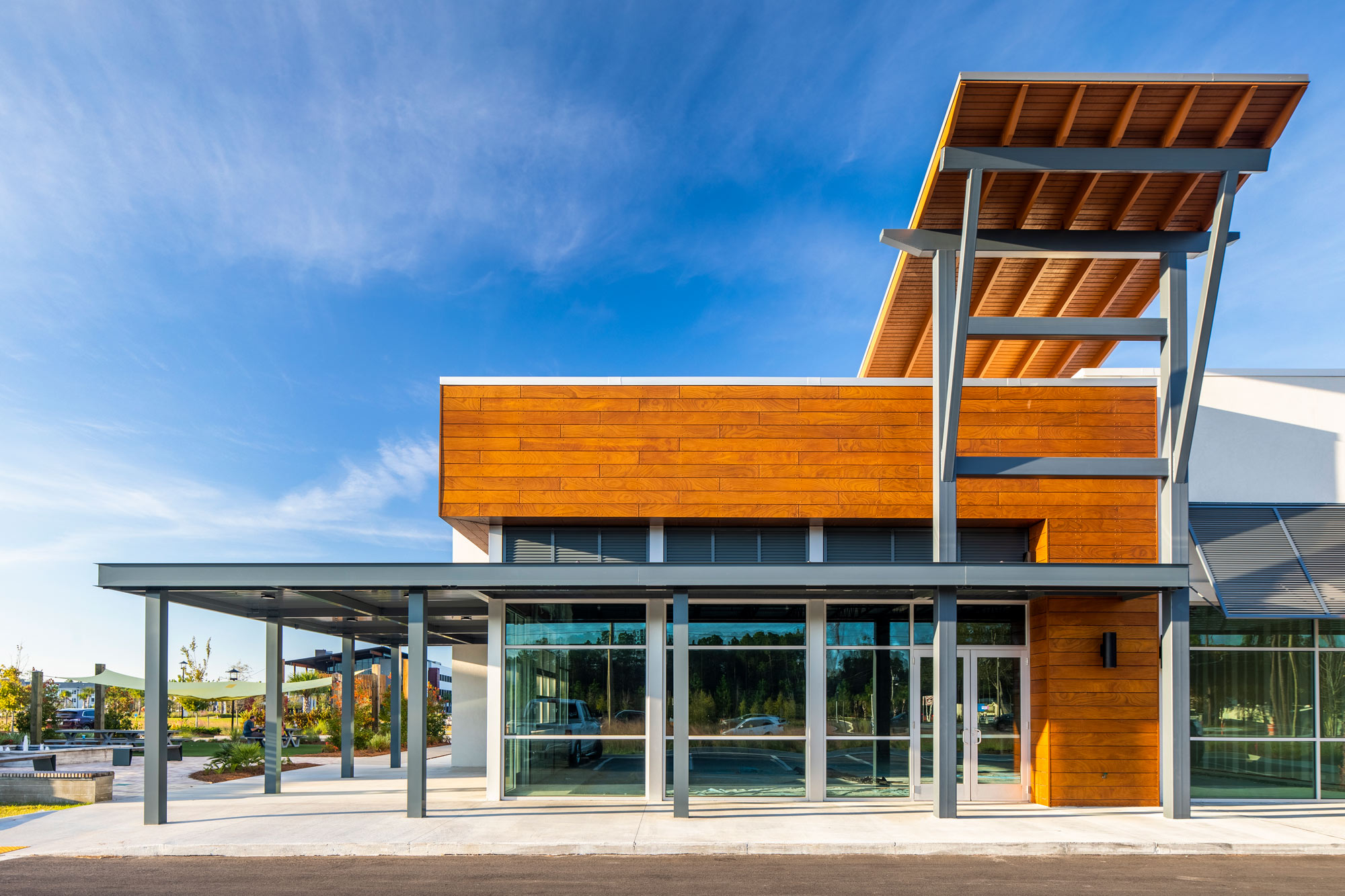 STATUS
Completed
Location
Yulee, FL
Duration
5 months
Completion Date
October 2020
Size
11,719 SF
The project was a 11,700 sqft retail shell building that is constructed of masonry and structural steel. The roof system was
a TPO system and standing seam metal roof. The wall veneer was stucco and synthetic wood siding. The building featured
a flat awning system, aluminum bahama shutters and architectural louvers.