Florida is notorious for its hot, humid summers that have everyone cranking up the AC. But you know that the comfortable indoor temperature comes at a cost as your utility bill continues to skyrocket. Here are some money-saving tips to make your business more energy efficient this summer!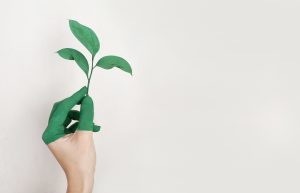 Get the Right Appliances
One of the easiest ways to boost your energy efficiency is to get properly equipped with energy-saving appliances. Old and outdated air conditioning units and other appliances can cost you hundreds of dollars extra each month because they are not optimized for energy efficiency.
Once you install the right equipment, you should also learn about and utilize their energy-saving settings. Since you likely have operating hours that account for much of your energy use, you can set appliances to turn off or down when the business is closed.
Balance the Natural Light
If your business has abundant windows and access to natural light, use it! You can save electricity by turning off indoor lights and allowing natural light to light up your business space. However, if it is a particularly sunny day, harsh amounts of natural light can make it hard to maintain a consistent temperature inside and may have your AC unit working overtime to keep your business cool. Smaller spaces may suffer more from heavy amounts of natural light, so be conscious and adapt this tip to your own business space!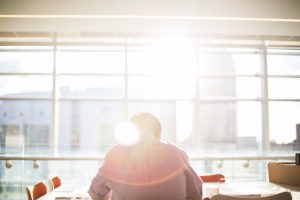 Optimize Your Insulation
A well-built business should be properly insulated already, but if you think your insulation is not the best it could be, make it better! Although it can be costly and time consuming to change out insulation, small air leaks that hinder your efficiency are much more manageable to address. Caulking, weatherstripping, and adding insulation are some easy solutions for eliminating possible air leaks in your business space. For help finding and fixing potential air leaks, check out this blog by Constellation!
Keep it Consistent
When it comes to cooling a building during the summer, consistency is key. An energy-efficient best practice is to not constantly change the temperature settings. It may be helpful to have rules for adjusting the AC unit for your employees to follow, so everyone is on the same page.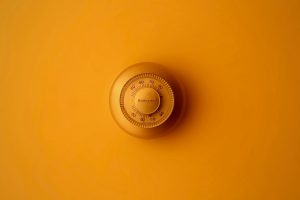 Designing an Energy Efficient Business Space
If you are building a new business space, you should consider all of these tips as you design and plan your space. High quality builds should inherently be more energy-efficient, but you should work with your contractor to discuss how you can make your business as efficient as possible. Energy-efficient appliances, doors, windows, lighting, and insulation can be more expensive, but will create long-term savings.
Scherer Construction—Building Efficient Businesses
We have the highest standards for every aspect of our builds, and that includes energy efficiency. Our engineers, designers, and contractors work together to ensure that every project isn't just built well, but built smart. Learn more about building your business with Scherer Construction when you visit us online.