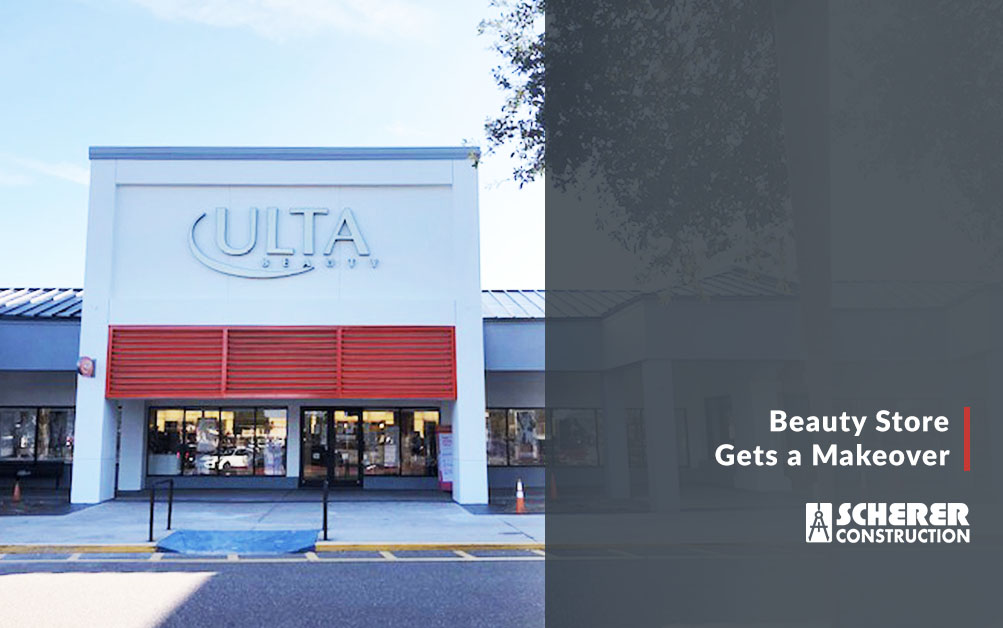 We recently completed an exterior facade upgrade for ULTA Beauty Store at Regency Square. 
ULTA is a key component of the offerings at Regency Square, a large, open-air retail center in Brandon, Florida. Other retailers include Staples, Old Navy, Kirkland's, and an AMC Movie Theater. With more than 300,000 square feet of space, ample parking, and a number of attractive retail, dining, and entertainment options, Regency Square is a thriving space for business in Brandon. 
Scherer Construction of West Florida executed a complete overhaul of the facade of the store, creating an updated, modern storefront that would appeal to the target clientele. Our team was able to finish the project ahead of schedule and on budget, while the store continued to be fully open and operational. This prevented any loss of revenue for the store and ensured there were no inconveniences to customers. To achieve this, we planned carefully to ensure the safety of staff and customers, and allow the store to maintain its social distancing protocol for entering and exiting the building. 
While working on this project, another Scherer team was completing a total demolition and rebuild of the Southeast corner of the shopping center. This space was earmarked to accommodate a new Mahana restaurant. Construction for Mahana is scheduled to be finished by mid-December. 
Over the last few years, Scherer and Regency Centers have completed numerous successful projects. We look forward to a long relationship with this fine client.