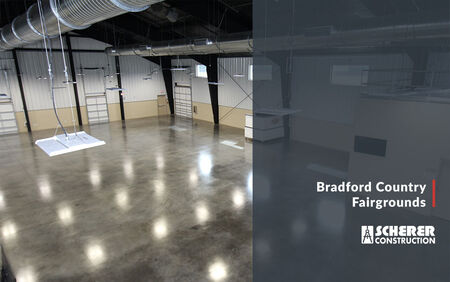 The Bradford County Fairgrounds is an integral part of the vibrant community life in Starke and the surrounding area. The Fairgrounds hosts livestock fairs, the annual Strawberry Festival, and other concerts and events that draw in the community. In addition to these events, the building also serves as a storm shelter during hurricane season. We are excited to be a part of the improvements being made to this local institution.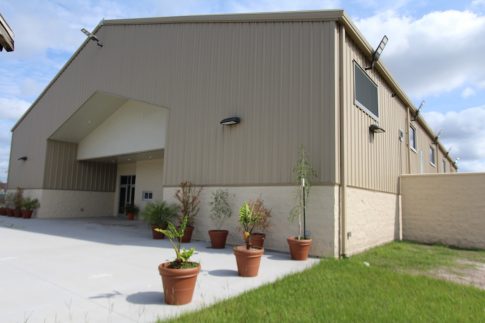 The Design
This design/build project began with Scherer doing the site clearing and then erecting a 10,000 square foot, pre-engineered, metal building that will serve as the livestock pavilion. With Building Image Modeling, or BIM, we were able to streamline the design/build process. We planned out each section of the building and provided 3D modeling and a virtual walk-through. This tool helped to keep costs low and streamline construction.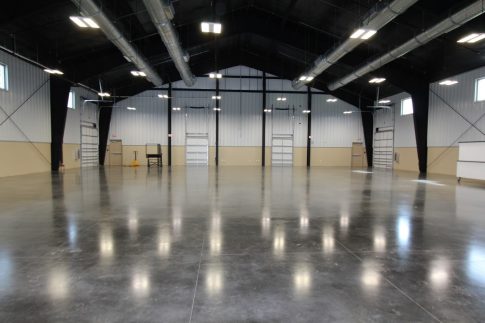 The Build
Energy-efficient LED lighting was installed once the building went up. The floor, finished with stained and polished concrete, is both visually appealing and highly durable. Because the building is also used as an emergency shelter, comfort and safety were a high priority. As such, extensive restroom facilities were planned in order to accommodate the needs of people staying in shelters, as well as event attendees.