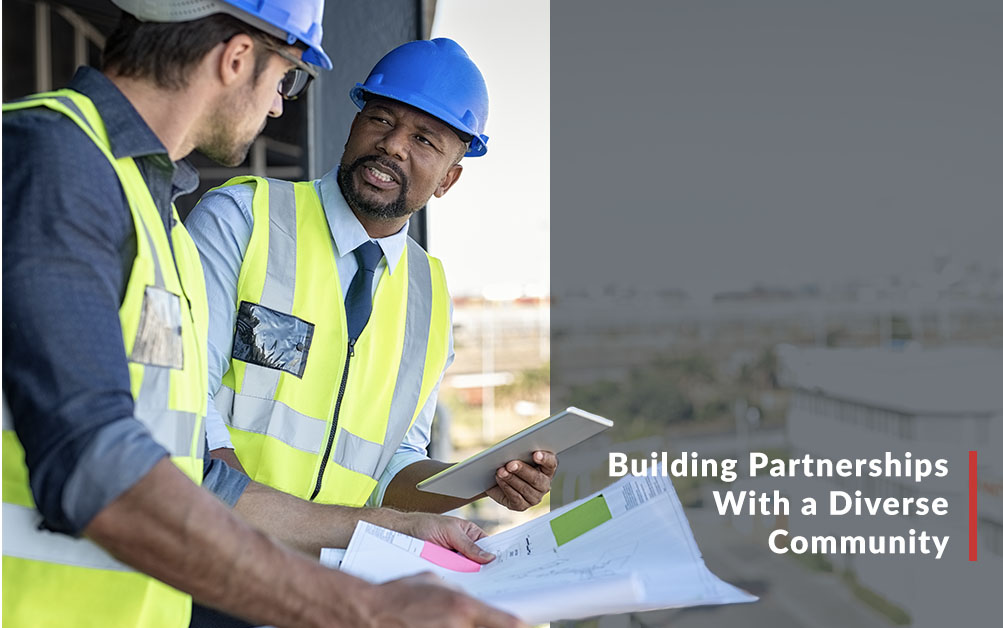 We take pride in building meaningful connections with businesses within the community. In order to have diversity in our professional network and help promote small businesses in the community, we cultivate relationships with vendors of all different sizes and backgrounds. One way we do this is by making an effort to involve smaller vendors and subcontractors in our projects. Instead of one big contractor taking over a project, we prefer to reach out to our community and share opportunities with local, small businesses. They get to grow in experience, and we get to appreciate their commitment and passion. 
Every year, Scherer partners with The UF Division of Small Businesses & Vendor Diversity Relations (SBVDR) and their Mentor-Protégé program. SBVDR is passionate about vendor diversity and small business growth and sustainability. Through this program, we team up with and mentor small businesses, especially minority and women-owned ones. We review business plans, create a sounding board for marketing strategies, and use our 34 years of experience to offer business insights.
This past year, we were paired with Camblor Solutions, a financial coaching and tax service firm run by Jose Camblor. Jose is an accountant and finance manager as well as a Dave Ramsey trained master financial coach. He is committed to conducting his business with a helping heart, which is on display through the great amount of work he dedicates to non-for-profits. Jose's goal is to someday open a "one-stop business shop" for the Spanish speaking community. His dream shop would include loan officers, realtors, financial advisors, accountants, and attorneys, all under one roof for ease of access.

At Scherer Construction we strive to make a positive difference in our community. 
This program isn't just about connecting with companies in the construction industry. Much like Jose, we want to nurture relationships with all kinds of businesses who, like us, have a heart for what they do.