A Growing Airport For A Growing City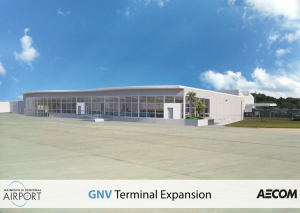 The Gainesville Regional Airport has served as a local gateway to the rest of the world since 1941, and in 2020 growth is the goal. We've partnered with the airport to work on a 15,000 square foot expansion to their existing terminal building, allowing for more planes, more seating and two new passenger gates. The renovation will include public restroom improvements, over 300 more seats, and upgrades to safety and security features.
The GNV Airport is taking on this $14 million project to attract more travelers to Gainesville. With more traffic, the airport will be able to provide more flight options, increasing competition among airlines and lowering prices in general.
"The more people that use [the airport], the more efficient and the cheaper [services] will be [at the airport]," expansion project leader Doug Wilcox told WUFT.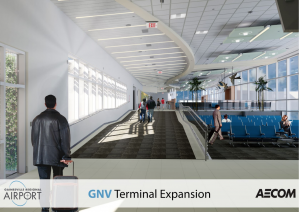 This expansion will not only benefit the patrons of the GNV Airport, but also the Gainesville community—bringing more business and diversity to the area. We're excited to be working with a partner whose goal is to benefit and strengthen Gainesville.
What Does It Take To Expand An Airport?
This was a hard-bid contract, meaning that the GNV Airport had plans laid out for the expansion before we became partners. We competed against other general contractors to earn this contract, and were ultimately able to offer the best price while guaranteeing a smooth and efficient construction process. 
Paying close attention to the original proposal is key to ensuring that the client's expectations are met in this build. Remaining within a tight budget while staying on timeline is also crucial to this project's success. With the deep experience and expertise of our team, we are confident that we will complete this project on time and on budget, and look forward to unveiling the upgraded airport.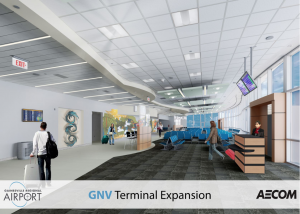 Scherer Construction – Florida's Business Builders
The Gainesville Airport has never taken on a project like this before, so having a reputable contractor behind them eased them into the process. While we're here to execute, our experts also offer guidance and support along the way.
Our experienced team will complete your project efficiently and within your budget. Visit our website to learn more about our services.