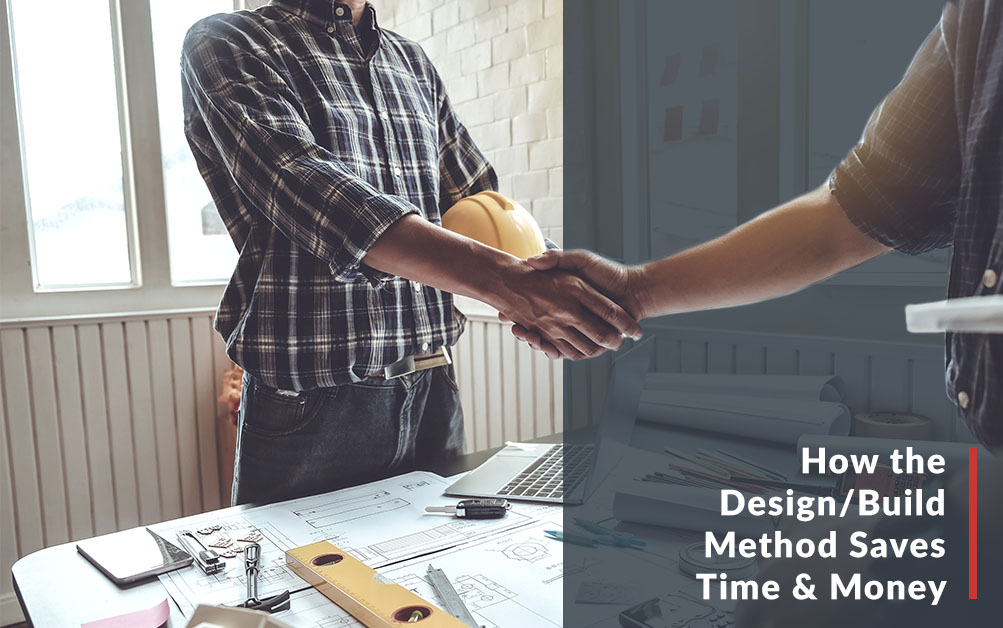 What is the Design/Build Method?
The majority of successful construction projects implement a design/build method where the contractor is included – and responsible – for every step of the project. Every design detail, construction material, and step in the construction process is decided in partnership with a single contractor. 
How can this method save time and money?
At Scherer, we have implemented the design/build method since 1984. Our years of design, construction, and management experience have led to flawlessly executed projects for our clients. For every project, we always recommend the design/build method as it can save time and money for our clients. This process is beneficial for both the contractor and client because there is direct, streamlined communication between the two parties, the contractor has total ownership of the project flow, and they have complete dedication to the project build. 
Direct, Streamlined Communication
The phrase, "too many cooks in the kitchen is a bad idea," rings true for construction. When working with two different contractors, the designer and builder, it can lead to errors and miscommunication. This miscommunication can occur with the designer and the client, but also between the designer and the builder. When there is miscommunication, there can be a delay in the project because not everyone agrees with the same decision on a tiny detail, or both the designer and builder are not on the same page. 
Total Ownership 
Using the design/build method, your contractor is assuming all responsibilities and is taking risks for your build. When the same firm is assigned to design and also build the project, the team can thoroughly assess every aspect that goes into construction early on, including pricing and scheduling out phases. Taking full ownership can eliminate roadblocks during the build, preventing a delay or additional costs with the project.  
Expertise in the field
There's no more significant benefit than working with a single contractor who knows the ins and outs of both design and construction. When working with a single firm, you will be working with a dedicated team that shares the goals as you and can provide expert guidance for both the design and the construction of your project. For nearly 30 years, our team of seasoned architects and engineers have examined challenges from every angle, ensuring an easy project flow for our clients. 
Scherer Construction – Designing and Building for our Partners
With the design/build method, you can eliminate the miscommunication from the process and work with a single contractor who can meet your goals and needs. At Scherer, we have a talented group of both designers and engineers to ensure a high-quality build for your next project.