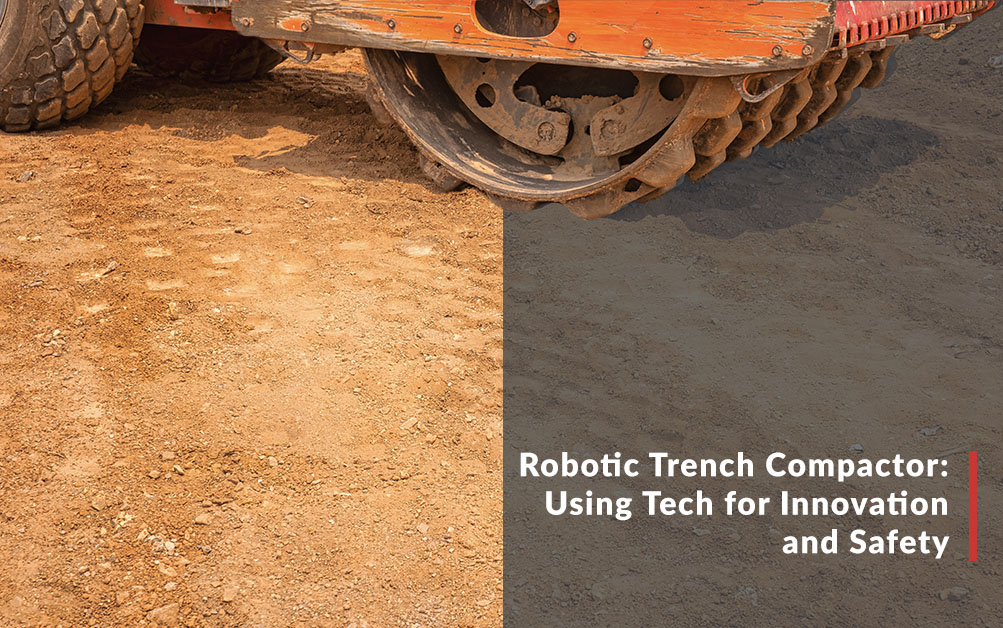 One of the innovative tools utilized in the construction industry is the robotic trench compactor. This tool was used in our recent Tech City project by our sitework subcontractor GWP out of Ocala and the results were impressive, given the extreme slope and depth of this particular trench.
The use of robotic trench compactors ensures safety, high-quality work, and increased productivity. Contractors use compactors for crushing rock and soil as the base layer underneath foundational slabs.
One of the safest things about robotic trench compactors is summed up in that first word: robotic. Not only are these machines specifically designed to operate in narrow spaces or trenches, but they also are remotely controlled. Safety is greatly increased since the operator can stay out of the trench and maneuver the compactor from a distance. This reduces the risk of cave-ins, exhaust fumes, and any machine malfunctions. 
These machines are designed for durability and produce high-quality results. The function of trench rollers allows for the compaction energy to be transferred efficiently to soil and rock. It creates even and smooth compaction, and in a very efficient way. Productivity and time-saving also results from the robotic remote feature of our trench compactors.  
Decreased risk without compromising the process
We are always seeking out new technology that will not only lend itself to increased productivity, but will uphold our commitment to safety.