Scherer Construction of North Florida, LLC proudly announces a new organizational structure and partners as it lays the foundation for the commercial design/build firm's future growth. Under this new structure, the Gainesville and Jacksonville offices will operate as one entity for efficiency.
In addition to this operational improvement long-time project managers and proven leaders in the company have been made partners in the business.  Effective immediately, the new appointments are as follows: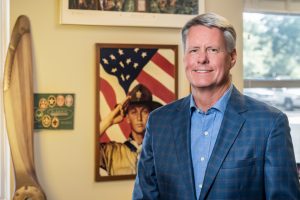 Douglas W. Wilcox, II will take on the role of CEO and will continue leading the combined offices. After starting as a draftsman, superintendent, and project manager at Scherer Construction in St. Petersburg in 1987, Doug went on to open the Gainesville office in 1991. Since then, he has taken the office from a one-person satellite location to an operation of 80.  A graduate of the University of Florida Rinker School of Building Construction, Doug holds certifications as a General Contractor, a Roofing Contractor, and an Underground Utility and Excavation Contractor. He is also a LEED Accredited Professional. This new role allows Doug to focus on the financial aspect of the business and target areas for growth.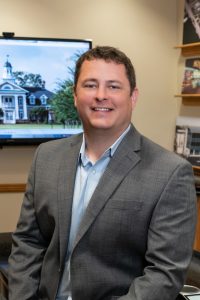 Erik Otte has been appointed to the position of President.
Said Wilcox of the promotion, "Erik was selected as the next President based on his strong work ethic, his integrity, his initiative, his leadership and management abilities.  It is an exciting time at Scherer Construction as we reach new levels of success."
A graduate of the University of North Florida with a degree in Building Construction, Erik has a decade of experience on large scale government projects.  Erik joined the Scherer team in 2015 as a project manager and quickly cemented himself as a leader in the company. He has established himself at Scherer for his well-known innovation, problem solving skills and hands-on leadership style.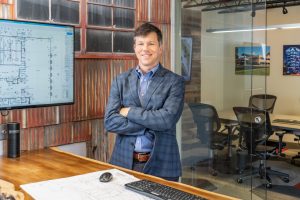 Josh Dixon will take on the role of Executive Vice President. Josh graduated from Flagler College, and joined the Scherer team as an intern while in the Master's program at the University of Florida Rinker School of Building Construction. Josh has 15 years of construction experience and extensive knowledge in the operations and job duties of performing as a project manager. In his role as Project Manager he has been responsible for the design management, estimating, cost-control, and scheduling of many projects.  His construction experience includes retail projects, drugstores, banks, pre-engineered metal buildings, municipal work, and university work. In 2008, Josh established the Jacksonville office and has since grown it to employ nine additional team members.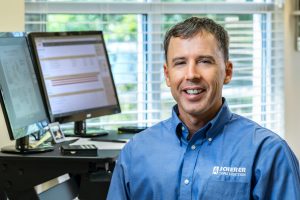 Jeff Godman, Project Manager has been added as a Partner.  With 21 years of experience, Jeff has gained skill in all facets of project management responsibilities including, estimating, scheduling, budgets, cost analysis, submittals, and RFI's. Jeff has successfully performed preconstruction and construction services for both public, private, and government municipalities such as Plant City Airport, Alachua County, Santa Fe College, City of Gainesville, and Gainesville Regional Airport.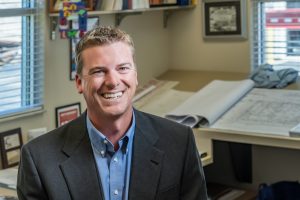 Wesley Emmanuel, Site Work Project Manager has been added as a Partner.  Wesley has 19 years of overall experience in the construction industry estimating and managing projects such as new ground up, interior buildouts, and remodels. Wesley joined Scherer Construction in January of 2001 after graduating with a Bachelor's in Building Construction from the University of Florida in the fall of 2000.  In 2007, he became Scherer's Site Work Project Manager and focused on growing our site division. Since that time, he has completed numerous site improvement projects serving as the prime General Contractor or as a site subcontractor for other contractors.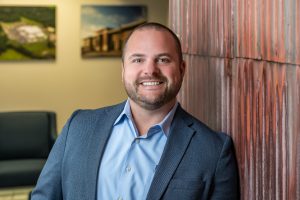 Michael Biagini, Business Development has been added as a Partner. Mike has an extensive operations and sales background. His career began in 1996 at Rinker Materials in Jacksonville as a laborer. He moved up in the construction materials business becoming a QC Technician, Dispatcher, Plant Manager, Area Manager, and finally an executive role as Regional Operations Manager, overseeing 14 concrete plants for Oldcastle.  During these positions, his responsibilities grew managing several hundred employees and having direct P&L oversight. During the recession, he switched careers into sales before finding his home at Scherer Construction in early 2013. Mike holds an MBA from the University of Florida.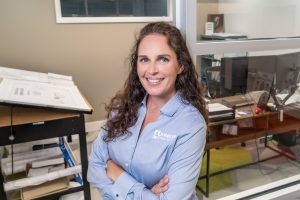 Joni Wilford, Project Manager has been added as a Partner. Joni has 19 years of construction experience and has extensive knowledge in the operations and job duties of performing as a project manager. She has successfully managed projects, emphasizing quality and timely completions.  Joni's construction experience includes projects for ALFs, retail, municipalities, educational and financial institutions, industrial, religious, and recreational facilities.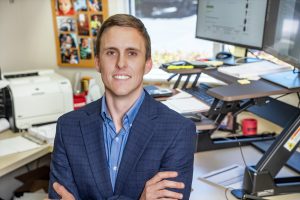 Brad Wilcox, Project Manager has been added as a Partner. Brad worked for Scherer Construction from 2006 – 2014 as a part time field intern while attending Buchholz High School, and later The University of Florida. Upon graduating from the UF BCN program, he accepted a full-time position with The Whiting-Turner Contracting Company, where he assisted with subcontract management and preconstruction services. Brad made the transition back to Scherer Construction in June of 2017 and is responsible for ongoing projects at North Florida Regional Medical Center and several industrial remodels around Gainesville.
About Scherer Construction
Founded in 1984 by Clark Scherer, Scherer Construction began with the goal to deliver quality projects that exceed customer expectations by providing a seamless construction experience.  Today, with multiple offices throughout the Southeast, Scherer Construction provides consulting, design, and construction services to a diverse clientele developing projects from small remodels to multistory large-scale developments.
Scherer Construction of North Florida, LLC is currently underway with the $11M UF Health Rehabilitation project in the Wildlight community outside of Jacksonville.  The 36,000 square foot facility will include a YMCA fitness center.  The company has also been selected as lead contractor for the $14.4 million expansion of the Gainesville Regional Airport terminal.
Contact annepolo@scherernfl.com for more information.