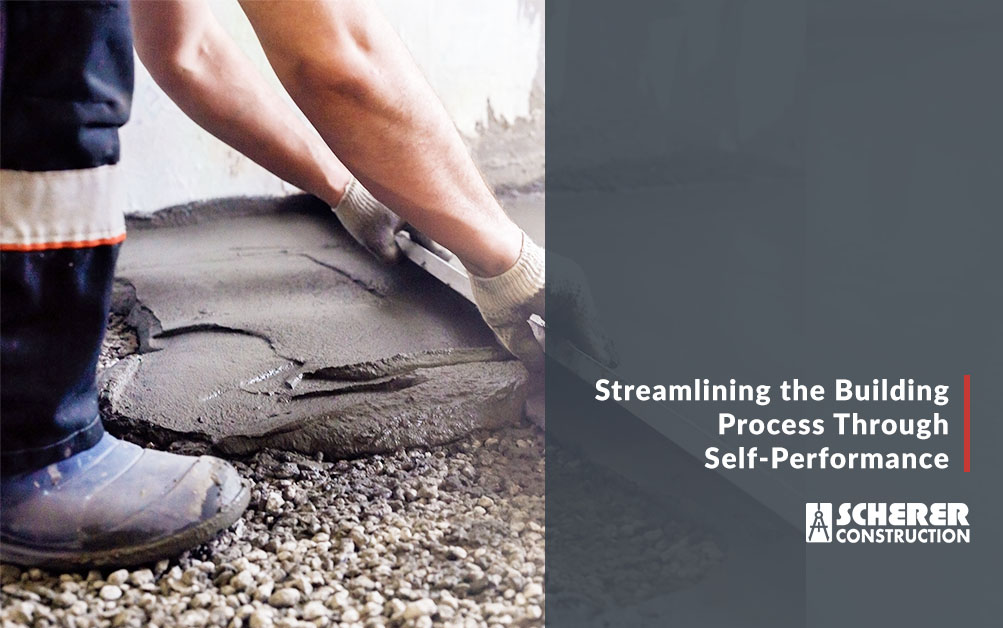 We stand out above the rest due to our reliable Self-Performance Division and Design/Build Method, enabling us to provide you with a variety of services, all in one place!
Self-performance involves having our own crews that can perform all of the work on a project. Our team of expert engineers, designers, architects, and contractors, is qualified and can handle site work, concrete pouring, and building.  Saving you time and money while ensuring a high-quality finished product. We take full ownership of the design/build process, streamlining communication, and simplifying things for you. 
Our model of self-performance and full-scale management saves time. You can save up to four months on your build by working with us. We handle much of the work in-house and manage our own subcontractors, eliminating the challenge of coordinating competing schedules. 
Working with our team and a select number of vetted subcontractors, we're able to manage costs. Our relationships with vendors and contractors allow us to pass cost-savings on to you. Managing the project and schedules allows us to avoid downtime and costly delays. 
We are committed to ensuring that we deliver the best quality building for our clients without any added stress or frustration. Our design/build model helps us maintain control over both of these key factors of a successful project. Self-performance furthers this mission as it allows us to know that all work performed meets our high standards and doesn't require our clients to coordinate with subcontractors.
Self-Performance for a better building experience
One of our core covenants is Simplifying the Process. Our design/build model and our practice of self-performance help us to streamline the process, taking the stress out of building.