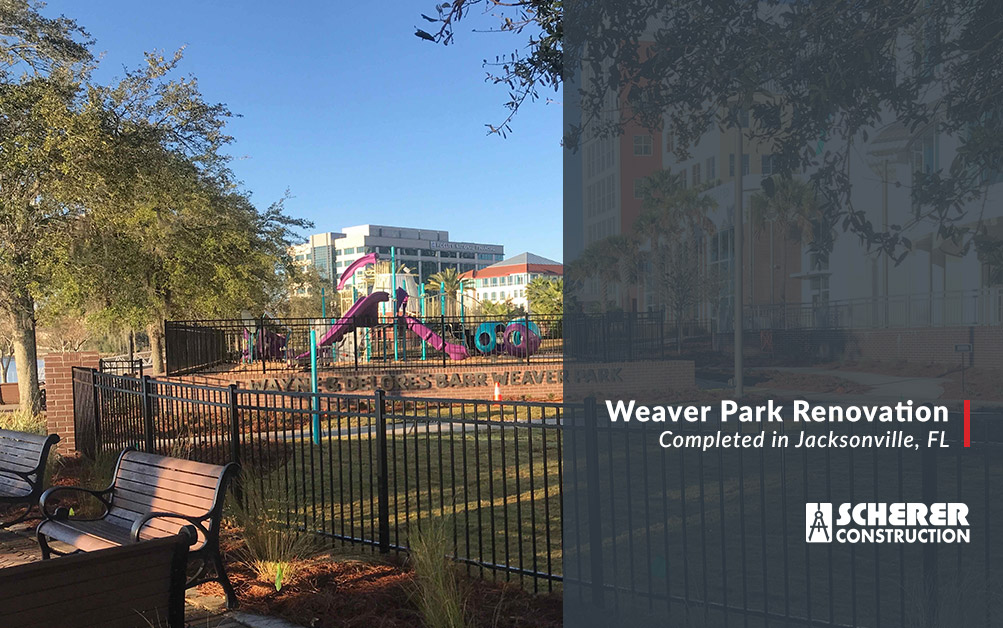 For over a century, the YMCA has provided the First Coast community programs that inspire healthy living and youth development. In 2016, the Winston Family YMCA in Jacksonville was built, giving the Brooklyn neighborhood opportunities to build a healthier lifestyle. Notable donors to this project include J Wayne and Delores Barr Weaver, former owners of the Jacksonville Jaguars and charitable figures in Northeast Florida.
The legacy of the Weavers was commemorated at the Winston Family YMCA with the construction of Weaver Park. To further cement the Weavers' impact in the Jacksonville community, we partnered with the Winston Family YMCA to renovate the park space to give it a fresh, updated look while encouraging members of the Y and the community to visit and enjoy the park.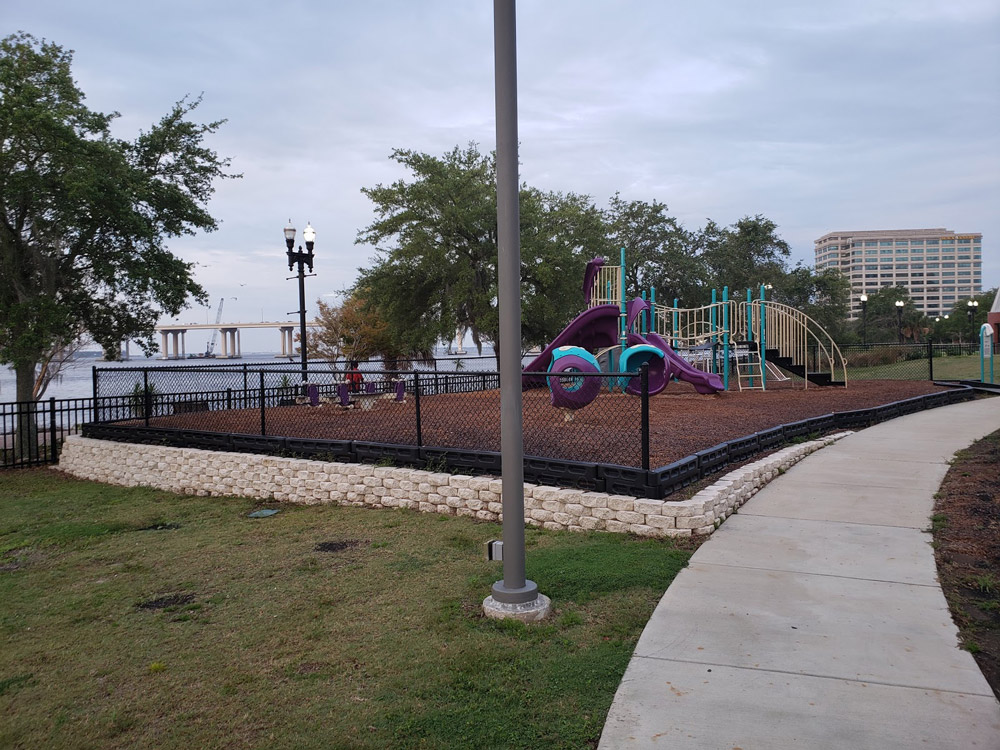 What does it take to build a community-friendly park? 
Our team removed the existing retaining wall and built a new 184 ft. with updated brick that complemented the design of the YMCA building. The name of the park was added to the new wall to solidify the Weavers' legacy. New, sturdier fencing was added and wraps around the playground as well.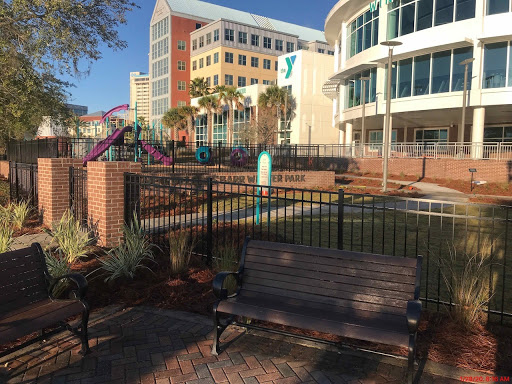 After the construction of the retaining wall, we added decorative masonry columns to the entrance of the park from the paved walkway along the river. Additions to the park included a sidewalk from the walkway to the playground and benches for more seating. To bring the park to life, our team polished the area with fresh landscaping.
The project was completed in two months and now First Coast families can use the Weaver Park to connect with one another and enjoy the outdoors in a freshly designed recreation area.