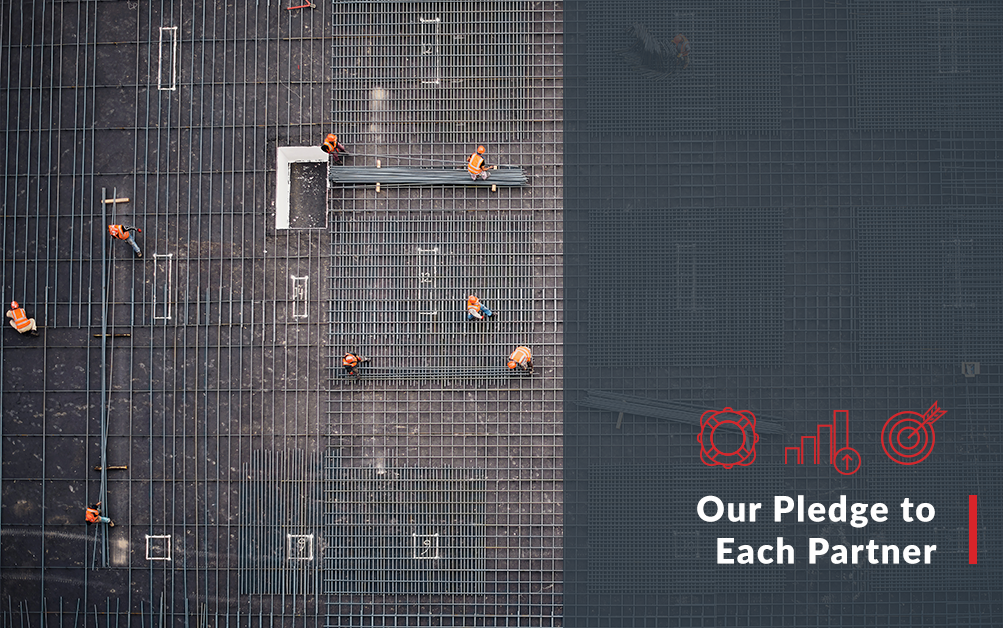 With our founding in 1984, Scherer set out to exceed our clients' expectations through every step of the building process.  In order to maintain a consistent standard of excellence, we have adopted some Core Covenants. These covenants are a pledge we make to each of our partners as a way to ensure the success of the project, and of their business. 
Core Covenants:
Decrease Risk
Increase Profitability 
Simplify the Process
Decrease Risk
Decreasing risk begins before the first piece of land is cleared! One of the first steps we take in ensuring that projects are completed efficiently is staying up-to-date on the rules governing our work. This enables us to ensure that all work is properly permitted, so there is no slowing or stopping of work to deal with bureaucratic issues.
Another important aspect of minimizing financial risk is completing the appropriate site work. Scherer works with partners to make certain that the chosen site is correctly cleared, and graded in order to prepare for a solid foundation and water run-off.

Of course, our commitment to decreasing risk doesn't end with our clients but extends to our employees and contractors as well. Our team of professionals is trained and updated on best practices for the tools and machines we use. We take safety seriously, and we are continuously working to minimize physical risk and keep our job sites safe because we care about our team. 
Risk is a part of the construction industry, so it is critical that we take measures to decrease financial and physical risk.
Increase Profitability
We are committed to applying our construction expertise to helping our clients meet their business goals. Most businesses come to us when they are ready to expand and grow, and we love to help them do that while also maintaining the financial health of their business.

There are two key ways we are able to help our clients increase profitability: the first is by decreasing financial risk in the construction process, and the second is by providing guidance on how clients can best use their space.

Space utilization in any commercial building is the key to productivity and profitability. A good layout can boost employee morale, increase storage space, and promote customer satisfaction. Our team consists of draftsmen, engineers, designers, and other professionals that can provide input based on experience.

Our commitment to our partners is to increase profitability so that they can continue to be a valuable benefit to their communities. 
Simplify the Process
There are thousands of steps that go into turning a bare patch of land into a thoughtfully constructed building. It's exciting to plan something from the ground up, but it can also be overwhelming. This is why simplifying the process is another of our core covenants. From site work to the final punch list, we help our clients confidently navigate each phase of the project by simplifying and streamlining in every way we can.

One of the ways we help simplify the process is by using the Design/Build method. With this model, the designers and builders work on the same team, eliminating the time-consuming communication issues and slow-downs that come with managing two separate teams. 
Simplifying the process helps eliminate unnecessary stress, and allows owners to focus their time and energy on continuing to grow their business. 
Our Pledge – Your Peace of Mind
Our commitment to these Core Covenants is what has kept our partnerships strong for 30 years. By decreasing risk, increasing profitability, and simplifying the process, we exceed our clients' expectations and leave a legacy of growth and prosperity in the communities we serve. For more information, Contact Scherer Construction.